new multiple media installation by Ashim Ghosh
illume - light in its element
India Habitat Centre, New Delhi
* outdoor installation - 16'x16' - 1st - 31st December 2016         * Visual Arts Gallery - 9th - 31st December 2016
inaugurated by Mr.Giles Roduit, Chargé d'affaires, Embassy of Switzerland, New Delhi.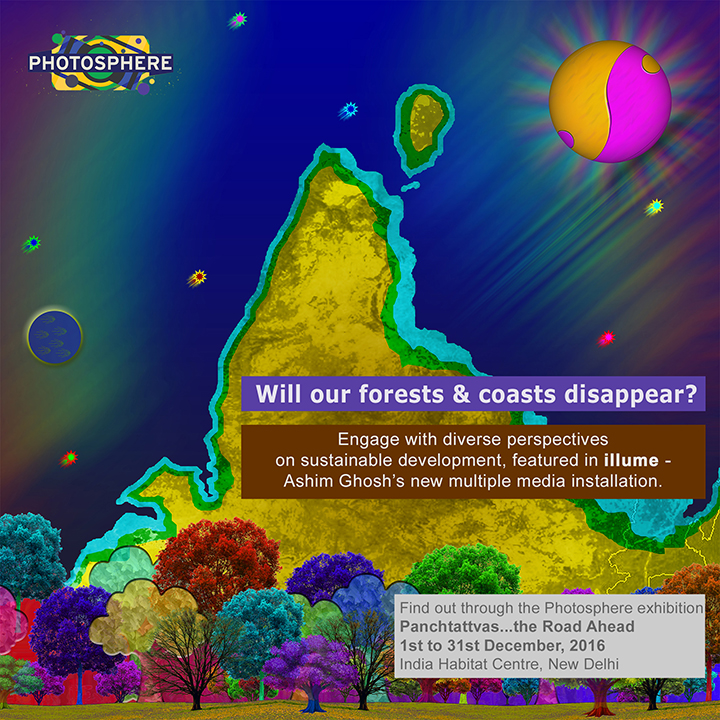 illume - featuring diliet™ dynamic artworks for the very first time!!
diliet™ - patent#PCT/IB2017/052134 - all global rights reserved & registered
Ashim's latest invention - diliet™- digital light induced entrancement (patent pending) is a unique technique of creating dynamic artworks, that break into animation from a static state, when subjected to specific light signals. This funky and spectacular invention was launched, during Photosphere 2016, at the Habitat Centre, New Delhi
illume - light in its element
multiple media installation by Ashim Ghosh, celebrating Light as a sixth element,
and presenting creatively engaging perspectives on issues of sustainable development
wisp - a write with light
photographic auto-documentation of a performance with light, representing illumination in playful elemental forms - ©2015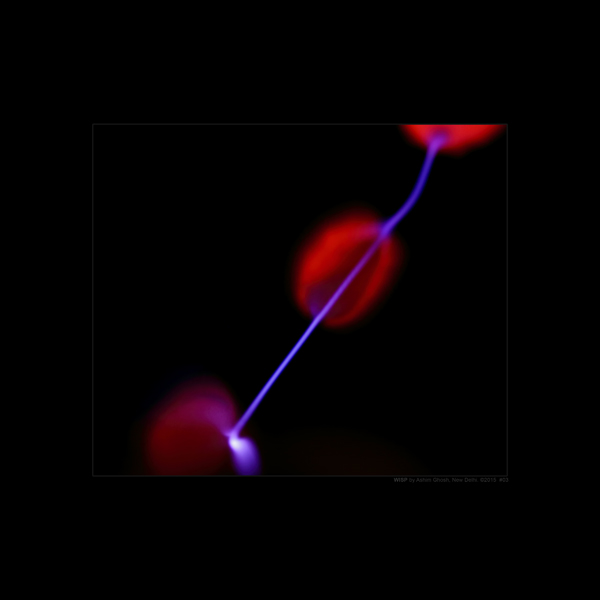 shabdkoshish - a right to write
Can development be sustained without the foundational support of literacy and education across each strata of society?
the shabdkoshish® project; initiated by Ashim Ghosh over 20 years ago; addresses issues concerning the right to read and write, with a host of innovative educational  technologies and playway resources, to learn and teach South Asian languages. ...interactive installation.
shabdkoshish©2001     funkhel.com
diliet-e-illume - a light in sight
featuring for the first time ever, unique dynamic artworks, crafted using proprietary "diliet" techniques. Static artworks come to life in surprising colourful animations, controlled and conducted by special light signals. The diliet-e-illume series draws the viewer's attention towards several perspectives on sustainable development, in new spectacular dilietful ways.
...and revisiting a soundscape - The Missing Ling circa-2000
dilietTM - digital light induced entrancement(patent pending)  diliet.com - ©2015
...for Tripta & Arun Ghosh
the illume installation culminated over three decades of the diverse concerns and creative expressions of this multiple media artist & inventor from New Delhi. Ghosh's involvement with live performance and play, shines out in illume, with a flair and panache resonant of earlier exhibitions and projects.  audiovisionary.net
illumeTM is supported by Sum Yantra®, an innovative technology startup from New Delhi